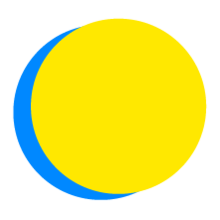 lany alvarez
Points Total
0

Today

0

This Week

412

Total
Participant Impact
up to

300

minutes

being mindful

up to

300

minutes

not spent in front of a screen
Waste
SHOP USED FIRST
I will shop used first when purchasing clothing or supplies.
Waste
DONATE UNNEEDED ITEMS
I will donate unneeded clothing, books, and household items rather than throwing them away.
Simplicity
Less Screen Time
I will replace 30 minute(s) of screen time per day with other activities.
Simplicity
Eat Mindfully
I will eat all of my meals without distractions, e.g., phone, computer, TV, or newspaper.
Simplicity
Disconnect from Email
I will disconnect from my email when not working or studying.
Simplicity
Limit Social Media
I will limit my social media use to once per day.
Simplicity
Buy Only What I Need
I will not buy anything except items required for health and safety.
Simplicity
Have a Garage Sale
I will have a group garage sale with friends, family, and/or neighbors.
Simplicity
Happiness
I will write down three things every day that I am grateful for, or send one email every day thanking or praising someone.
Simplicity
De-Clutter My Home
I will de-clutter, clean, and donate or recycle unneeded items in my home.
---

I love to shop but instead of shopping I've been taking clothes out of my closet to donate

---

I've often taken a bag to YWCA thrift store and gotten something to take home. :)