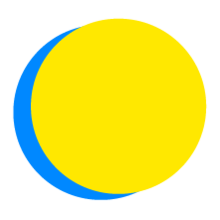 luis alvarez
Points Total
0

Today

0

This Week

686

Total
Participant Impact
up to

10

disposable cups

not sent to the landfill

up to

43

plastic bottles

not sent to the landfill

up to

2

plastic containers

not sent to the landfill

up to

0

gallons of water

have been saved
Water
Water in early mornings to conserve water
I will water my lawn in the early morning hours to reduce water waste during the heat of the day.
Water
Use Reusable Bottles
I will use a reusable bottle and stop purchasing bottled water, saving 3 disposable plastic bottle(s) a day.
Water
REDUCE WATER FOR CLOTHES
I will wear clothes until they are dirty and only run the washing machine for full loads.
Water
Ditch the Lawn
I will replace my lawn with a drought-tolerant landscape and save the water, money, and time I used to spend cutting the grass.
Water
Install a Low-Flow Showerhead
I will save up to 15 gallons (56 L) of water a day by installing a low-flow showerhead.
Waste
Use a Reusable Water Bottle
I will keep 4 disposable plastic bottle(s) from entering the waste stream by using a reusable water bottle.
Waste
Avoid Disposables
I will not use any disposable plates, cups, or cutlery.
Waste
SHOP USED FIRST
I will shop used first when purchasing clothing or supplies.
Waste
Use Reusable Bags
I will not accept any disposable bags when making purchases.
Waste
Set up Recycling
I will set up a recycling center at my workplace or school.
Waste
USE A REUSABLE MUG
I will avoid sending 1 disposable cup(s) to the landfill each day by using a reusable mug.
Waste
USE REUSABLE CONTAINERS
I will only use reusable containers for my lunches at work or school, and for any leftovers when eating out.
Transportation
FOLLOW LINK TRANSIT ON FACEBOOK
I will follow Link Transit on Facebook and/or Instagram.
Waste
Go Paperless
I will reduce the amount of paper mail that I receive by opting into paperless billing and ending unwanted subscriptions.
Waste
MEET YOUR DRIVER
I will introduce myself to my Waste Management driver.
Waste
DONATE UNNEEDED ITEMS
I will donate unneeded clothing, books, and household items rather than throwing them away.