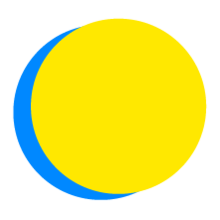 carlos salas
Points Total
0

Today

0

This Week

630

Total
Participant Impact
up to

140

minutes

spent exercising

up to

8

conversations

with people

up to

6

plastic bottles

not sent to the landfill

up to

21

more servings

of fruits and vegetables

up to

315

minutes

of additional sleep

up to

3

hours

volunteered

up to

60

gallons of water

have been saved
Water
Use Reusable Bottles
I will use a reusable bottle and stop purchasing bottled water, saving 2 disposable plastic bottle(s) a day.
Water
5-Minute Showers
I will save up to 20 gallons (75 L) of water each day by taking 5-minute showers.
Water
REDUCE WATER USE IN TOILET
I will install a low flow or dual flush toilet.
Health
Avoid refined sugar
I will adopt a diet free of refined sugars, which eliminates sweetened beverages, candy, and processed foods.
Health
Healthy Sleep
I will commit to getting 45 more minute(s) of sleep each night to achieve at least 7 hours per night.
Health
More Fruits and Veggies
I will eat a heart healthy diet by adding 3 cups of fruits and vegetables each day to achieve at least 4 cups per day.
Health
Eliminate Toxic Plastics
I will avoid buying and using toxic plastics.
Health
Exercise Daily
I will exercise daily for 20 minute(s) per day for two weeks.
Sustainable Community
Talk to my Friends
I will decide which environmental issue in my community is most important to me and tell 1 friends per day about the issue.
Waste
MEET YOUR DRIVER
I will introduce myself to my Waste Management driver.
Sustainable Community
Connect with a Nonprofit
I will connect with a local nonprofit related to sustainability and find out how I can get involved or become a member.
Sustainable Community
Diversify my Friends
I will increase the cultural diversity of my friend group.
Sustainable Community
Host A House Party
I will host a house party to watch a movie or have a meaningful discussion on an environmental issue.
Sustainable Community
Volunteer in my Community
I will volunteer 3 hour(s) in my community.
Sustainable Community
ESTABLISH EMERGENCY KIT
I will establish an emergency kit and escape route in case of natural disaster like wild fire.
Sustainable Community
LEARN ABOUT FIRE BUFFERS
I will read about fire wise recommendations and implement one strategy