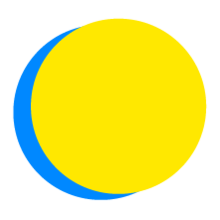 AMANDA DAVIS
Points Total
0

Today

0

This Week

309

Total
Participant Impact
up to

5

disposable cups

not sent to the landfill

up to

150

minutes

spent exercising

up to

20

plastic bottles

not sent to the landfill
Energy
CHECK OUT THE CHELAN PUD WEBSITE
I will spend 10 minutes checking out all the energy-saving opportunities on Chelan PUD's web page, ConservationMakesCents.org.
Transportation
INCREASE AWARENESS OF LOCAL TRANSPORTATION
I will visit Link Transit's website at linktransit.com to learn what route(s) I can utilize for my most common travel.
Energy
HEAT AND COOL NATURALLY
I will naturally heat and cool my house, office, or dorm room by opening or closing my windows, curtains, and blinds, and by using fans.
Health
Avoid refined sugar
I will adopt a diet free of refined sugars, which eliminates sweetened beverages, candy, and processed foods.
Transportation
Practice fuel efficient driving
I will maintain a steady highway speed on the highway, accelerate and decelerate gently, not idle my car for more than 2 minutes, and make sure my tires are inflated.
Waste
Avoid Disposables
I will not use any disposable plates, cups, or cutlery.
Waste
DONATE UNNEEDED ITEMS
I will donate unneeded clothing, books, and household items rather than throwing them away.
Waste
Go Paperless
I will reduce the amount of paper mail that I receive by opting into paperless billing and ending unwanted subscriptions.
Waste
USE A REUSABLE MUG
I will avoid sending 1 disposable cup(s) to the landfill each day by using a reusable mug.
Waste
Use Reusable Bags
I will not accept any disposable bags when making purchases.
Energy
Switch to Cold Water
I will switch to washing my clothes in cold water.
Waste
Use a Reusable Water Bottle
I will keep 4 disposable plastic bottle(s) from entering the waste stream by using a reusable water bottle.
Health
Exercise Daily
I will exercise daily for 30 minute(s) per day for two weeks.