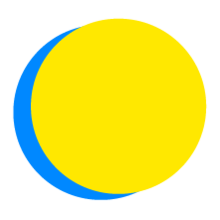 William Jones
Points Total
0

Today

0

This Week

468

Total
Participant Impact
up to

12

miles

traveled by bike

up to

10

pounds of CO2

have been saved

up to

18

plastic bottles

not sent to the landfill

up to

1

plastic containers

not sent to the landfill

up to

480

minutes

not spent in front of a screen

up to

240

minutes

of additional sleep

up to

180

gallons of water

have been saved
Simplicity
Less Screen Time
I will replace 120 minute(s) of screen time per day with other activities.
Water
Water in early mornings to conserve water
I will water my lawn in the early morning hours to reduce water waste during the heat of the day.
Health
Healthy Sleep
I will commit to getting 60 more minute(s) of sleep each night to achieve at least 7 hours per night.
Energy
UPGRADE TO A SMART THERMOSTAT
I will upgrade to a WiFi-enabled smart thermostat.
Water
REDUCE WATER USE FOR DISHES
I will only run the dishwasher when it is completely full to use less water and electricity.
Water
Install a Low-Flow Showerhead
I will save up to 15 gallons (56 L) of water a day by installing a low-flow showerhead.
Waste
COMPOST YARD WASTE
I will subscribe to yard debris collection so I can compost my yard debris.
Waste
USE REUSABLE CONTAINERS
I will only use reusable containers for my lunches at work or school, and for any leftovers when eating out.
Waste
Use a Reusable Water Bottle
I will keep 3 disposable plastic bottle(s) from entering the waste stream by using a reusable water bottle.
Transportation
Practice fuel efficient driving
I will maintain a steady highway speed on the highway, accelerate and decelerate gently, not idle my car for more than 2 minutes, and make sure my tires are inflated.
Transportation
Go by Bike
I will commute by bike 4 mile(s) per day and avoid sending up to 3.58 lbs of CO2 into Earth's atmosphere.
Transportation
Participate in a May bike event
I will participate in "Bike to Work Day", "Ride of Silence" or another group bike event.
Waste
Go Paperless
I will reduce the amount of paper mail that I receive by opting into paperless billing and ending unwanted subscriptions.
Waste
Recycle Materials
I will recycle all materials that are accepted by local haulers or drop stations in my community.