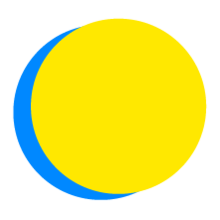 Terri Kerr
Points Total
0

Today

0

This Week

380

Total
Participant Impact
up to

10

meatless or vegan meals

consumed

up to

180

gallons of water

have been saved

up to

16

more servings

of fruits and vegetables
Food
Eat Meatless Meals
I will enjoy 1 meatless meal(s) per day.
Water
Wash your car at the carwash
I will wash my car at the carwash or over my lawn (not in my driveway) to reduce soapy run-off.
Simplicity
Happiness
I will write down three things every day that I am grateful for, or send one email every day thanking or praising someone.
Health
More Fruits and Veggies
I will eat a heart healthy diet by adding 2 cups of fruits and vegetables each day to achieve at least 4 cups per day.
Health
Avoid refined sugar
I will adopt a diet free of refined sugars, which eliminates sweetened beverages, candy, and processed foods.
Sustainable Community
Share my Actions
I will make my environmental actions visible with a lawn sign or bumper sticker, or by posting to my social media networks.
Simplicity
Meditation
I will spend 5-10 minutes each day meditating, in prayer or reading inspirational literature.
Water
5-Minute Showers
I will save up to 20 gallons (75 L) of water each day by taking 5-minute showers.
---

This annual event is always fun and a good reminder to continue making changes for our environment.  Something I do is use a large container for saving "leftover" water from water bottles that need to be replenished, pet water, water I run to rid line of hard minerals and use it for watering plants. Bread wrappers can be reused for garbage disposal.