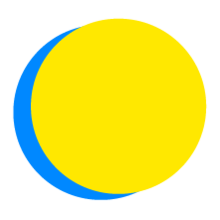 Yadira Lopez
Points Total
0

Today

0

This Week

329

Total
Participant Impact
up to

120

minutes

being mindful
Simplicity
De-Clutter My Home
I will de-clutter, clean, and donate or recycle unneeded items in my home.
Simplicity
Eat Mindfully
I will eat all of my meals without distractions, e.g., phone, computer, TV, or newspaper.
Simplicity
Buy Only What I Need
I will not buy anything except items required for health and safety.
Simplicity
Disconnect from Email
I will disconnect from my email when not working or studying.
Transportation
Practice fuel efficient driving
I will maintain a steady highway speed on the highway, accelerate and decelerate gently, not idle my car for more than 2 minutes, and make sure my tires are inflated.
Health
Audit Toxic Cleaning Products in my Home
I will research toxic chemicals found in cleaning supplies and personal care products and remove them from my home.
Food
Reduce Food Waste
I will reduce food waste by carefully filling my plate and only taking what I can eat.
Transportation
FOLLOW LINK TRANSIT ON FACEBOOK
I will follow Link Transit on Facebook and/or Instagram.
Water
Water in early mornings to conserve water
I will water my lawn in the early morning hours to reduce water waste during the heat of the day.
Water
REDUCE WATER FOR CLOTHES
I will wear clothes until they are dirty and only run the washing machine for full loads.
Waste
DONATE UNNEEDED ITEMS
I will donate unneeded clothing, books, and household items rather than throwing them away.
---

I followed link transit on Facebook 

---

Hello everyone I recently donated 2 bags of clothes to a local donation bin in Quincy(: