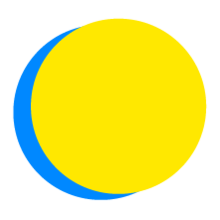 Mareena Pierce
Points Total
0

Today

0

This Week

256

Total
Participant Impact
up to

5

pounds of CO2

have been saved

up to

3

lightbulbs

replaced

up to

30

minutes

spent outdoors

up to

2

whole food meals

consumed
Transportation
Just Drive Less
I will cut my car trip mileage by only taking necessary trips.
Transportation
Practice fuel efficient driving
I will maintain a steady highway speed on the highway, accelerate and decelerate gently, not idle my car for more than 2 minutes, and make sure my tires are inflated.
Nature
Spend Time Outside
I will replace 30 minute(s) per day typically spent inside (computer time, watching television, etc.) with quality time outside.
Nature
Explore my Area
I will explore at least one new hiking trail or nature walk in my area.
Food
Buy From a Farmers Market
I will purchase produce and meat from a local farmers market or food co-op.
Health
X Zone Small Group Training
Try X Zone small group training at the WRAC, one-time free as an EcoChallenge participant.
Simplicity
Buy Only What I Need
I will not buy anything except items required for health and safety.
Food
Whole Foods Diet
I will enjoy 2 meal(s) per day free of processed foods.
Food
Plant a Herb Garden
I will plant an herb garden in my home, workplace, or dorm room.
Food
Reduce Food Waste
I will reduce food waste by carefully filling my plate and only taking what I can eat.
Energy
Choose LED Bulbs
I will replace 3 incandescent lightbulb(s) with Energy Star-certified LED bulbs, saving up to $33 per bulb over the life of each bulb.
Food
Weekly Meal Planning
I will reduce food waste and save money by planning a weekly menu, only buying the ingredients I need.
Health
Avoid refined sugar
I will adopt a diet free of refined sugars, which eliminates sweetened beverages, candy, and processed foods.
Food
START COMPOSTING
I will start a compost collection at work or school.