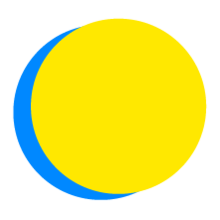 Anita Wilkie
"Minimizing footprint and contributing to a better world for my grandchildren"
Points Total
0

Today

0

This Week

901

Total
Participant Impact
up to

390

minutes

being mindful

up to

156

gallons of water

have been saved

up to

14

zero-waste meals

consumed
Food
SMART SEAFOOD CHOICES
I will visit seafoodwatch.org or download the app and commit to making better seafood choices for a healthier ocean.
Energy
CHECK OUT THE CHELAN PUD WEBSITE
I will spend 10 minutes checking out all the energy-saving opportunities on Chelan PUD's web page, ConservationMakesCents.org.
Waste
Recycle Materials
I will recycle all materials that are accepted by local haulers or drop stations in my community.
Nature
HIKE A LOCAL TRAIL
I will hike a local trail. (Consider joining one of Chelan Douglas Land Trust outings such as May 8 Sam Hill Walk for Families.)
Sustainable Community
ESTABLISH EMERGENCY KIT
I will establish an emergency kit and escape route in case of natural disaster like wild fire.
Nature
VISIT SALMON LADDER
I will visit Rocky Reach Dam and learn about salmon migration.
Nature
Tend a Garden
I will tend to a garden each day, or work on starting one.
Nature
LEARN ABOUT NATIVE BEES
I will read about native bees and take an action to help them.
Simplicity
Buy Only What I Need
I will not buy anything except items required for health and safety.
Food
Plant a Herb Garden
I will plant an herb garden in my home, workplace, or dorm room.
Waste
DONATE UNNEEDED ITEMS
I will donate unneeded clothing, books, and household items rather than throwing them away.
Simplicity
Happiness
I will write down three things every day that I am grateful for, or send one email every day thanking or praising someone.
Water
Conserve Toilet Water
I will save up to 12 gallons (45 L) of water a day by flushing only when necessary.
Water
REDUCE WATER FOR CLOTHES
I will wear clothes until they are dirty and only run the washing machine for full loads.
Food
Zero-Waste Cooking
I will cook 1 meal(s) with zero waste each day.
Simplicity
Eat Mindfully
I will eat all of my meals without distractions, e.g., phone, computer, TV, or newspaper.