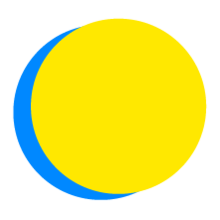 Linda Vickery
Points Total
0

Today

0

This Week

507

Total
Participant Impact
up to

8.0

lightbulbs

replaced

up to

210

minutes

being mindful

up to

210

minutes

spent exercising

up to

49

minutes

of additional sleep

up to

21

more servings

of fruits and vegetables
Health
Healthy Sleep
I will commit to getting 7 more minute(s) of sleep each night to achieve at least 7 hours per night.
Energy
HEAT AND COOL NATURALLY
I will naturally heat and cool my house, office, or dorm room by opening or closing my windows, curtains, and blinds, and by using fans.
Energy
Choose LED Bulbs
I will replace 8 incandescent lightbulb(s) with Energy Star-certified LED bulbs, saving up to $33 per bulb over the life of each bulb.
Energy
UPGRADE MY WINDOWS
I will upgrade windows to reduce air leaks and save on energy costs.
Energy
SERVICE MY HVAC
I will have a certified HVAC technician service my heat pump/air conditioning unit prior to the heating and cooling seasons.
Health
Support pollution reduction
I will learn about water and air quality issues in my area, how they are impacting human and environmental health, and how I can help.
Health
More Fruits and Veggies
I will eat a heart healthy diet by adding 3 cups of fruits and vegetables each day to achieve at least 4 cups per day.
Health
Go get a check up
I will make an appointment for my annual physical to get my blood pressure, cholesterol, blood sugar and BMI.
Energy
CHECK OUT THE CHELAN PUD WEBSITE
I will spend 10 minutes checking out all the energy-saving opportunities on Chelan PUD's web page, ConservationMakesCents.org.
Health
Exercise Daily
I will exercise daily for 30 minute(s) per day for two weeks.
Energy
REPLACE FURNACE FILTER
I will replace my furnace filter to help keep my HVAC equipment working efficiently.
Energy
Switch to Cold Water
I will switch to washing my clothes in cold water.
Energy
Adjust the Thermostat
I will adjust my thermostat down 2 degrees from usual when I use the heat, and up 2 degrees when I use air conditioning.
Health
Eliminate Toxic Plastics
I will avoid buying and using toxic plastics.
Simplicity
Eat Mindfully
I will eat all of my meals without distractions, e.g., phone, computer, TV, or newspaper.